History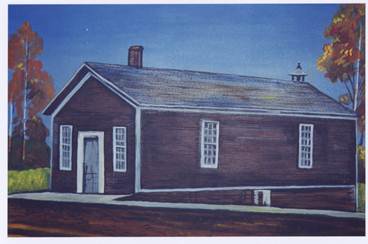 Zion
Missionary
Baptist
Church
was established in 1868. This was five years after the Emancipation Proclamation was signed by President Lincoln. This proclamation which was signed on January 1, 1863 began to free some of our ancestors.
Second and Johnson streets have always been Zion's home base since its inception. Zion has the distinction of being the oldest black Baptist church in the city of Saginaw and our first pastor was the Reverend W. E. Walker.
During Zion's first 59 years, very few changes occurred. Then in 1928 Reverend Reid was called to pastor the church, and being a man of vision, he began an expansion program which included the purchase of the home and lot next to Zion , but because of the depression Zion lost those properties.
Zion saw a long list of pastors, beginning in the early 1930s. They were Rev. Arnold, Rev Schatine, Rev. Toomey, Rev. Johnson and Rev. O.J. Steele who assumed Zion's pulpit in 1945.
Rev Steele was succeeded in April, 1956 by Rev. Roosevelt Austin. Under Dr. Austin's strong, vigorous leadership, Zion continued to prosper and grow. Upon the retirement of Pastor Austin after 44 years of faithful service, Rev. Arthur Washington was called as interim pastor of Zion through April 2001.
Rev Rodrick A. Smith was called to Pastor Zion Missionary Baptist Church in May 2001.
The Lord continues to bless the corner of Second and Johnson where Zion Missionary Baptist Church continues to be the beacon light of hope for all humankind.
To view a list of all of Zion's pastors from 1868 to the present click here